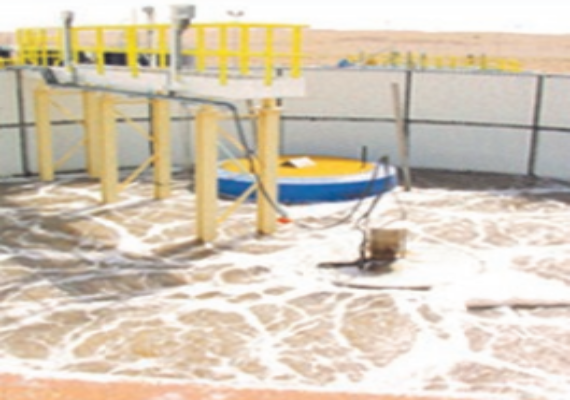 Description
Design and construction of a new 3MLD sewage treatment plant. The works comprised:
Tanker receiving points.
Sewage holding tank.

Aerobic Digester.
Distribution chamber.

Intake works with mechanical screens and screening compactor.
Grit classifier.

Works pumping station.
Pre-aeration and equalization tank.

Air blowers.
2 No. Sequence Batch Reactors.

UV disinfection.
Residual chlorine facility.

Effluent storage tank.
Tanker filling station.

Sludge thickening facility.
Sludge drying beds.

6,000 m3 lagoon.
Administration building.

Electrical works including MCCs.
SCADA/PLC system.